Student Involvement in the Community
About Springside Chestnut Hill Academy
Springside Chestnut Hill Academy is spreading school spirit throughout their student body with the help of the SCH Show Spirit app by MilkCrate. The app was designed to spread awareness of and increase attendance at events and activities that are held over the course of the school year at Springside.
Key Results
Hands-on learning experience

Increased Participation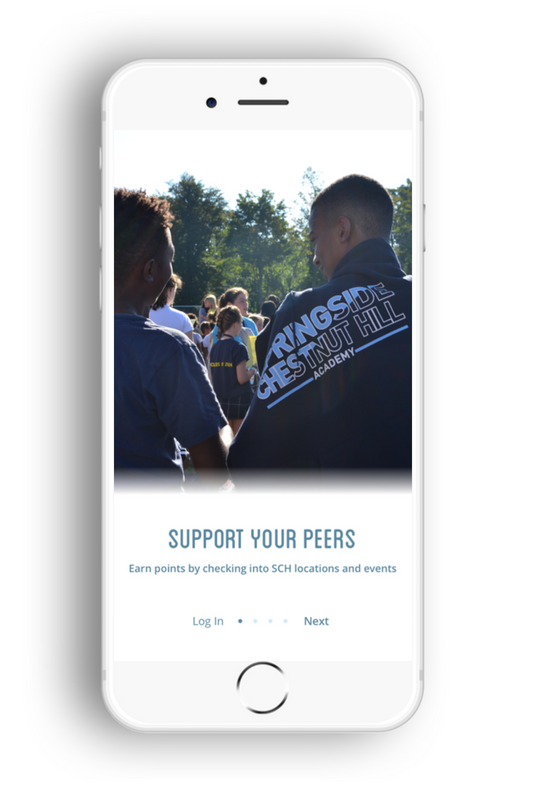 The Challenge
How to get SCH students to become more of a community by supporting one another at events and games.
The Solution
1. Get students involved in creating their own app.
2. Show case different events and activities students can participate in.
3. Friendly Competition
The Results
Students assisted with the design and creation of content for their SCH Show Spirit app which is focused around an events calendar, which allows students to keep track of what events are happening when, AND earn points for their attendance.
As students earn more points, they have the opportunity to earn prizes such as school store credit, OR the opportunity to behold the SCH school spirit trophy. Each student is also on a team according to their grade, and grades compete against one another as a whole to win a class pizza party! The students are incentivized and motivated to get more involved in the vast variety of extracurricular activities and events that Springside Chestnut Hill Academy has to offer.
The app also provides poll questions for students to answer, allowing both student and faculty leaders to receive instant data and feedback that is valuable to them. The activity feed tracks and shares all the activities that students complete, and students can easily keep track of their points as well as the points of their peers from the leaderboards on their profile page.
This is one of several ways MilkCrate apps have been used to help youth and serve in an educational setting. If you have a program or organization that needs to motivate youth (or adults, for that matter) to take action in important ways, let us know! We'd love to provide a free demo of how our apps work and see if we can be of help.