Communication Based Features
This article gives you a brief overview of all communication tools provided to you in the admin portal and concepts you need to know.
Push Notifications

Daily Polls

Surveys

Challenges
Currently your app is filled with content that users can navigate through, now it's time to elicit action from your users by sending a push notification, setting up some structured challenges, putting a poll question live on your app home screen.
Push Notifications
Push notifications can be sent to a segment of people or everyone, make push notifications to alert users of a new challenge that went live, an up coming event, or to check in at a location. We do not currently have automated push so the only "unprompted" push notification our system will send out is if a user chats with another user.
Daily Polls
Daily Polls allow you to give fun questions to your users. A user will only receive one poll per day, if you have multiple polls in the queue the following day will pull the next poll in line.
Surveys
Surveys currently are a series of poll questions that you can group together, you may have multiple surveys live at the same time, you may also segment your surveys.
Challenges
Challenges are a little bit more complicated. Here at MilkCrate we see challenges as a quest to go search through the app, do a few activities and return to say "Yes I completed the challenge!". Some examples would be to visit 3 places on the map and then comment on one of them, then the user would return to the challenges section and verify they completed the challenge.
This is a part of the app experience that keeps users engaged, pull them in with a structured challenge hierarchy. Maybe you create levels of challenges, maybe you tell users to send an admin a message via the app once they accomplish all the given challenges for their current level and you bump them up a level. In any case try not to have too many challenges available at once, keep it under 4 at any given time. Keep challenges separate by adding them to the challenge category after you build them out in the action feature, and then set them live using the challenge feature.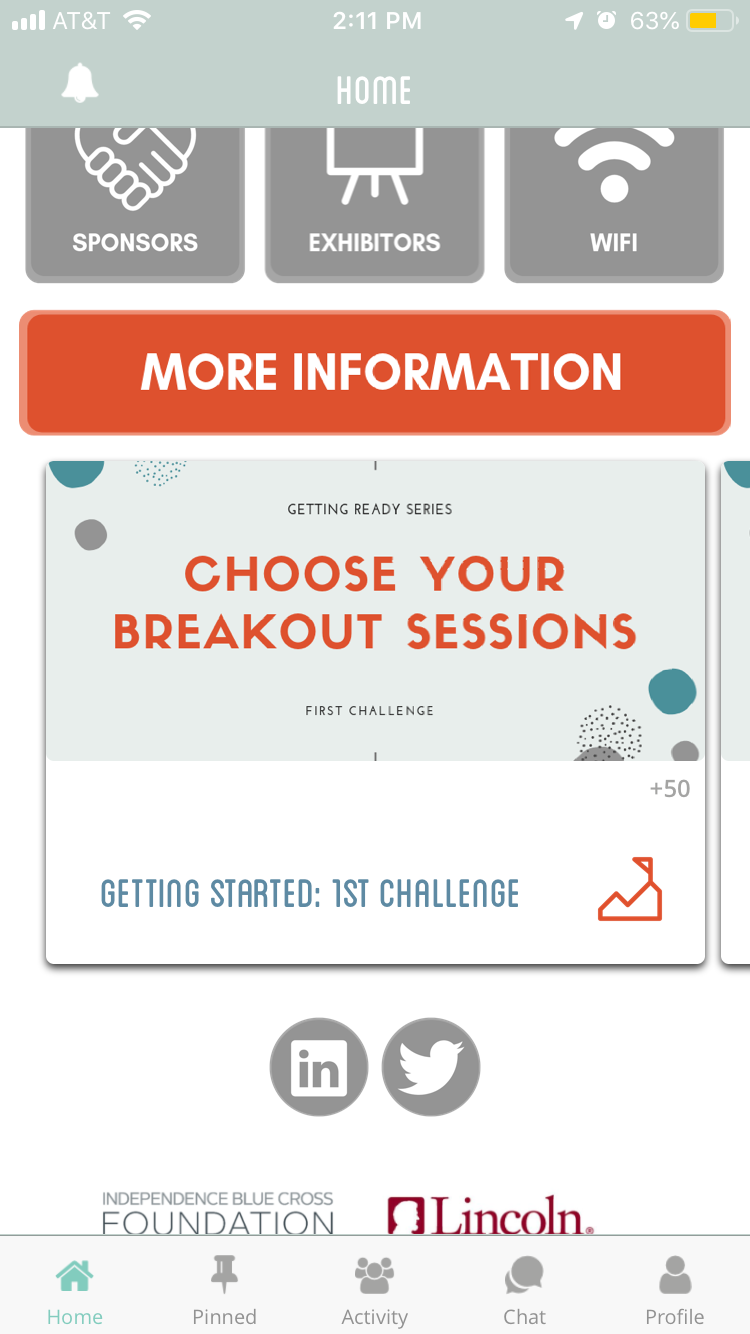 Divide your challenges up around an event, provide 3 before, 3 during, 3 after.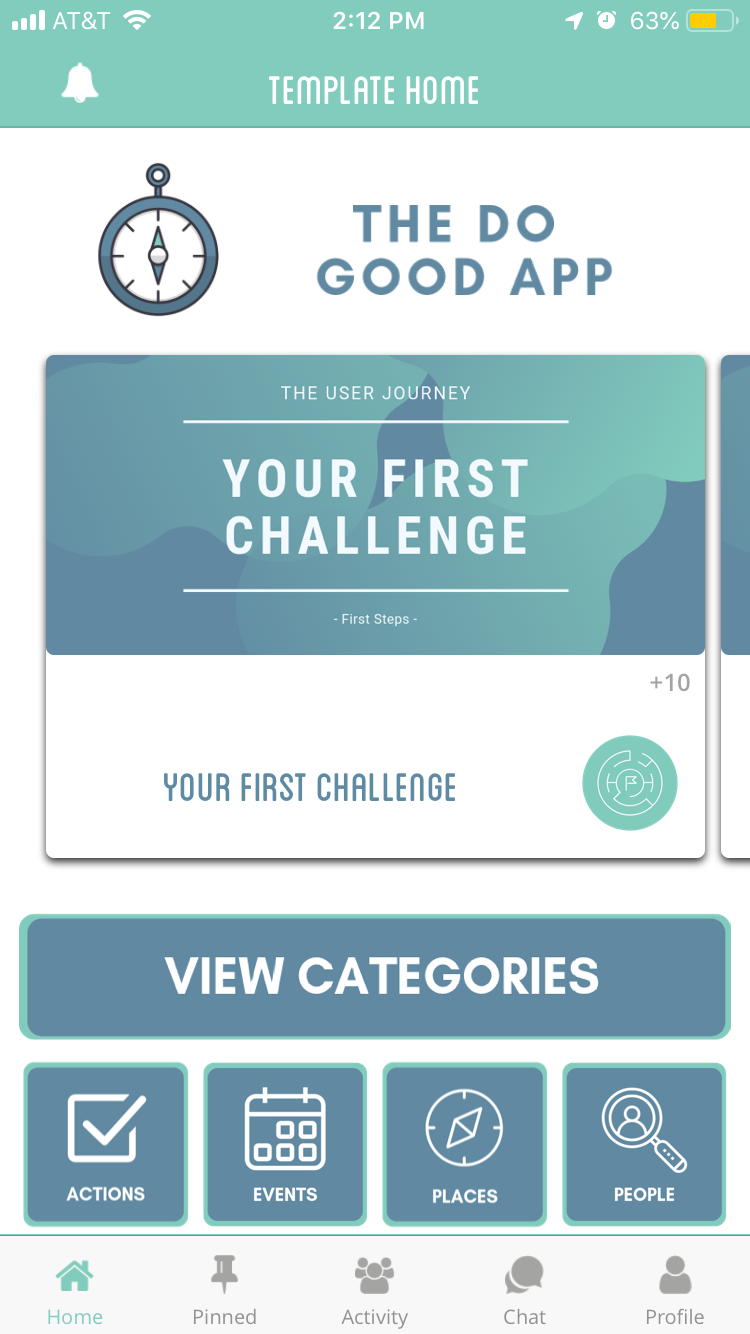 Build levels of challenges, have 3 challenges for the first level, 3 for level two that are harder, and 3 for level three that are the hardest.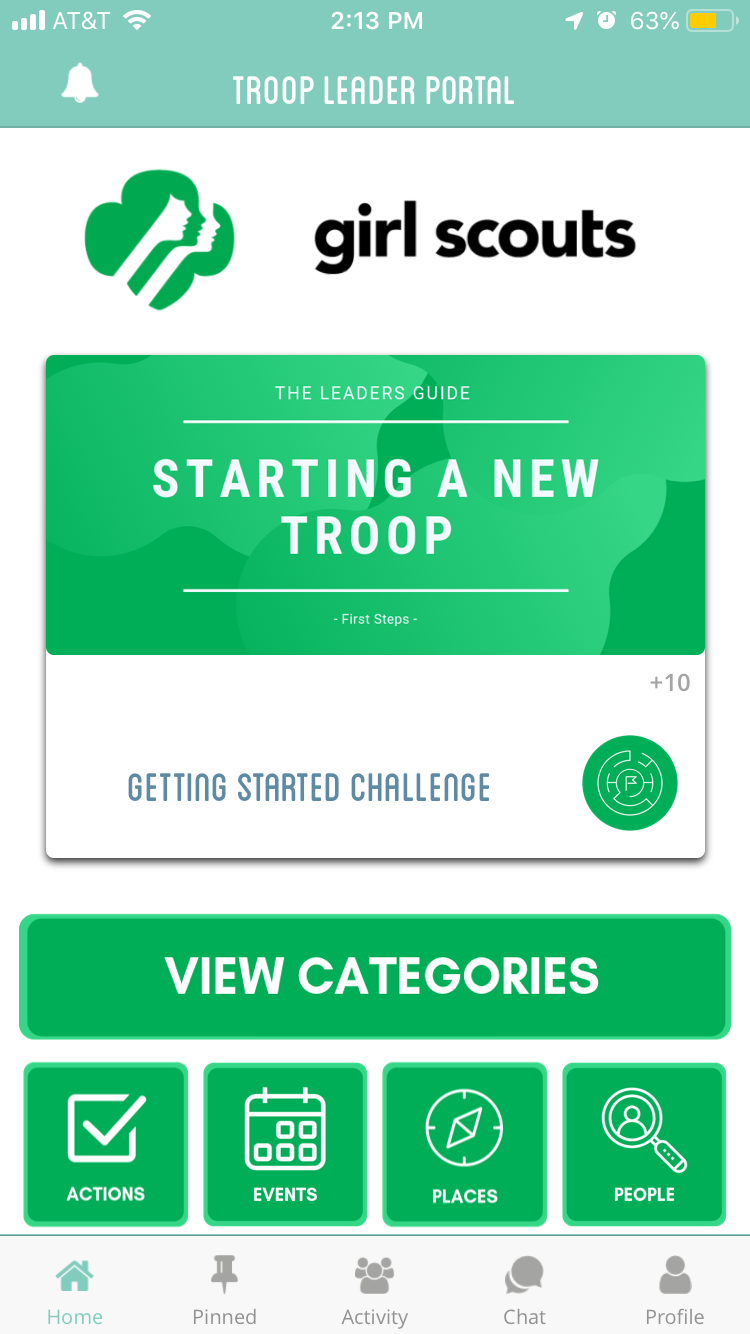 Provide challenges specific to user needs using segmentation, have they self identified as new to the program? Ask them to fill out the participant form.