Activity Based Features
This article gives you a brief overview of all activity based tools provided to you in the admin portal and concepts you need to know.
Places

Events

Actions

Activities & Categories

Activities & Segments
Activities within the app are tasks that individuals can accomplish and explore on their own time. Users may visit a place on the map and check in, they may sign up for an event, they may read an article, all just by exploring the content portion of the app.
Viewing places within the map
Once you add places they will appear on the "places" map on your home screen.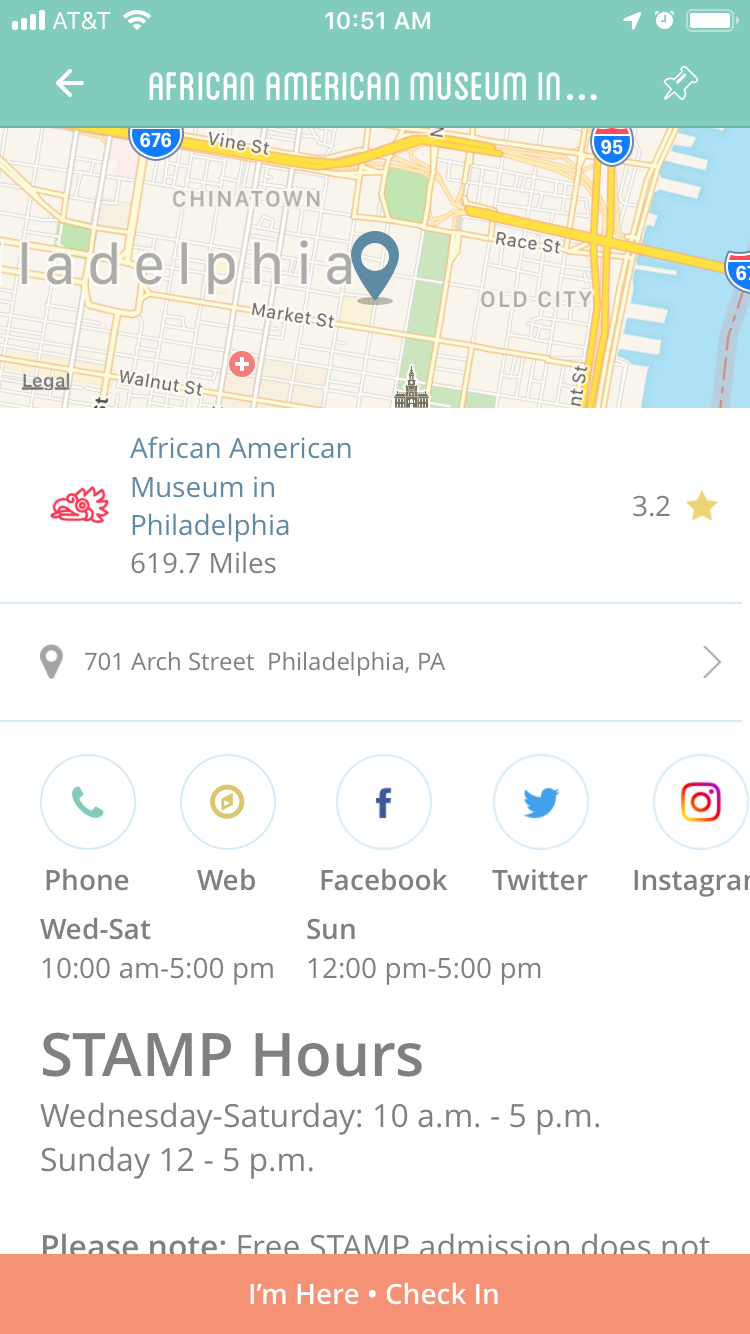 When creating a new place in the admin you will be required to pin point the location so visitors can check in. You may also add a detailed description, hours of operation, useful links.
Users can rate places and add comments that other users can view.
Places are best kept within categories, you may add multiple categories to a single place.
Creating a new place is pretty simple, click the blue button in the top right hand corner of the places screen and fill in the information like you see below.
All events will appear on the event calendar, users can scroll through to find events that interest them. Categories help users better identify events that would be interesting to them.
Users can see how far the event is from them, get directions, add it to their calendar, comment, register, and confirm they attended.
Actions
Prompt users to do a certain behavior: read, watch, share, listen, reflect, create.
All actions are viewable in list format
Give a detailed description of what the user should be accomplishing. Change the red bar at the bottom aka the "Call to Action" to reflect what you are hoping the user will complete. Want the user to complete something on a website like watch an external video? Change the "Website URL" in the admin to have the red button take a user to an external location.
Activities & Categories
For the benefit of users and your own sanity, activities should be divided into categories. You may add an activity to multiple categories but at least one is required. You may choose to have some categories that only have one activity type just places, just events, or just actions. For example if you wanted school year outings to be viewed all by themselves you could do that with a category. A great category would be "Getting Started" that way users know what needs to be accomplished first.
Activities & Segments
Adding a segment to an activity ensures ONLY users that are associated with that segment will see the activity. For example, if you wanted to divide users by their city you would create a segment type called "City" and the segments would be "Philadelphia", "Chicago", "DC", and so on. Make sure DC based people are the only ones to see DC events on their calendar by tagging those events with the DC segment.